Killarney
04/07/22 - 11/07/22 *One week
04/07/22 - 18/07/22 *Two weeks
8-12 years / 13-17 years
Family option (3+) Adult(s) + child(ren)
Language Junction has chosen Ireland as your destination for the summer of 2022 because it is one of the top summer camp destinations in terms of course quality, beautiful scenery and cultural attractions. The warm and friendly atmosphere, the English language, the beautiful nature and the safe environment make it one of the favourite destinations for children, teenagers and very young children accompanied by a parent!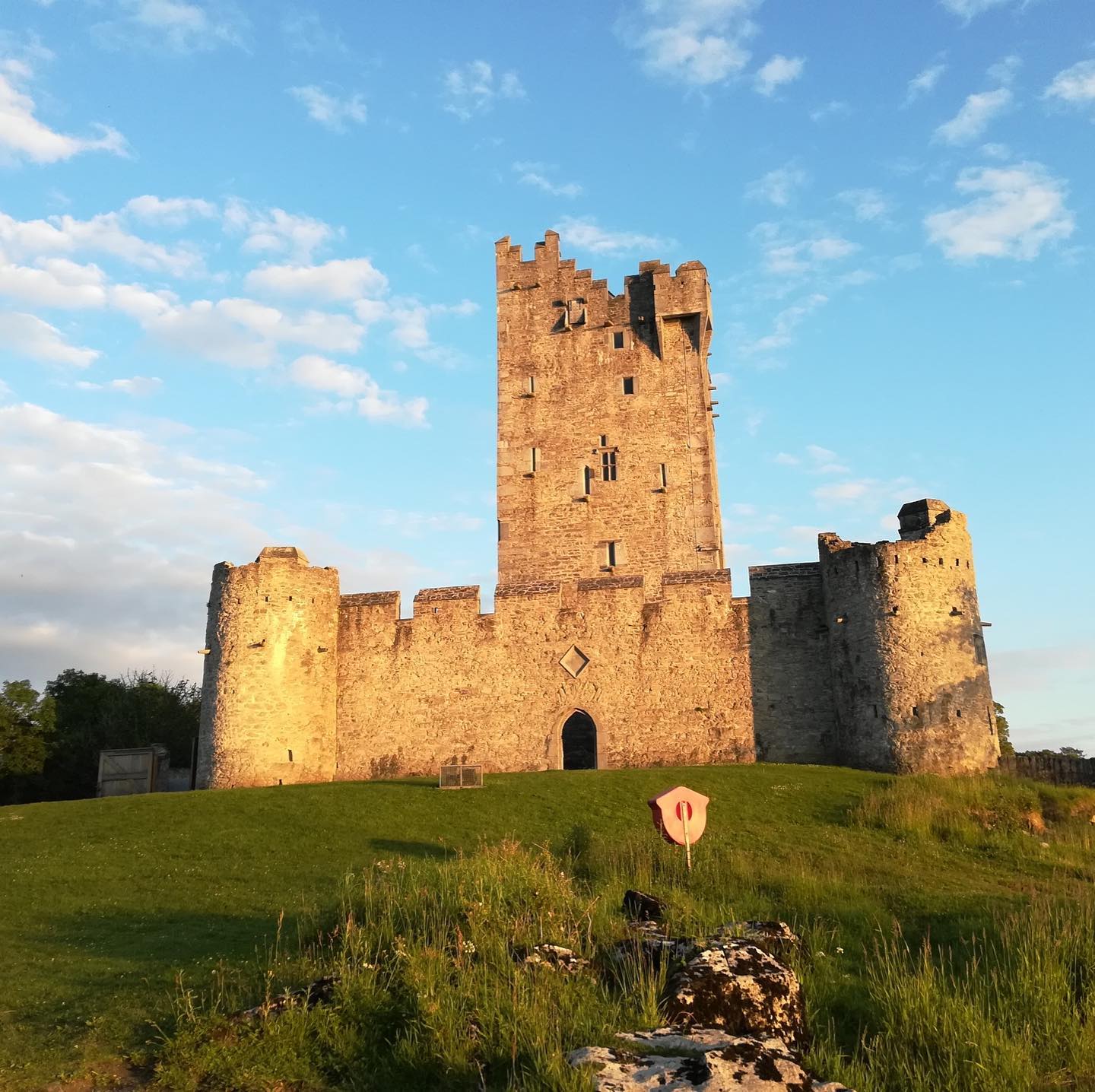 Proposal

details
LOCATION
Killarney is one of the most popular tourist destinations in Ireland. A wonderful town with colourful alleyways, a majestic 15th century castle and a variety of local crafts and music, it retains the charm of a small town and the vibrancy of a large city.
Killarney is surrounded by forests, lakes and vast green spaces, making it an attractive destination for day trips and all manner of sporting activities. The whole town is surrounded by 10,000 hectares of beautiful countryside. national park of 10,000 hectares. https://www.killarneynationalpark.ie/
In this setting you will find our English Schools, one on the banks of Lough Leane (aimed at adults and children aged 3-12) on Muckross Road in Killarney, one in Lisivigeen 2km from Killarney town centre (aimed at 13-17 year olds). In both of them you can learn English in an active way by taking part in fun outdoor activities and learning about local cultural issues.
The Irishoffer can also accommodate entire families, giving adults the opportunity to attend English courses or venture out on nature excursions, while children are accompanied and stimulated in 'kindergartens' to an initial experience of immersion in the English language through singing, dancing and creative activities.
GROUP 3/6 and 6/12 years (Kids & Juniors programme)
english lessons Monday to Friday mornings from 9.45am to 1pm
a maximum of 12 children
3 levels levels at the school's 'Kidzone' in Killerney.
Active learningplay, singing and music and materials designed for different levels. Creation of a performance to stimulate the children to put their knowledge into practice.
GROUP 13/17 years (teenagers programme)
english lessons Monday to Friday, 9:45am to 1pm
A maximum of 12 students per class
6 levels from beginner to advanced specifically for teenagers at the school in Lisivigeen

No textbooks are used

not textbooks, but materials (handouts and vocabulary notebook) specially designed for students.
Afternoon proposals from Monday to Friday from 14:00 to 17:00.
Depending on the constitution of the group, there are a number of alternatives to choose from: carriage rid es or bike rides to Lake Muckross; a visit to Ross Castle (with a small boat crossing to Inisfallen Island); orienteering around Killarney; Irish dancing and cookery lessons, a visit to the animal farm or alternatively an afternoon on horseback!
Special excursions
We will not miss a visit to Ring of Ferry which we will reach by coach and our experience will start with a trip to consolidate the knowledge of our group! "Sunday on the road" to Cork, Blarney, Glengariff, Garinish Island, or to see the Dingle Peninsula.
All entrance tickets are included in the entry fees.
SPECIAL GROUP ENGLISH/EQUESTRIAN
The English courses combined with horse riding are designed for those who want to combine two passions in one trip but also for those who want to try horse riding in one of the most beautiful settings in Europe, in the green of Ireland. That's why we offer:
5/10 English lessons for teenagers (Monday to Friday 9:45am to 1pm) and 5/10 riding lessons (Monday to Friday 2pm to 5pm) at Abbeyglen Equestrian.
For this option the prices are different from the standard choice. We will provide more information and details on request.
FAMILY OFFER
For parents who wish to study with their children we have special courses based on Muckross Road in Killarney. The children will stay in a 'Kidzone' in the same school with a specific programme diversified into three levels for children aged 3/12. Parents will be able to study quietly by skill level in the main Killarney school building, enjoying the benefit of having their children close by. Because learning is all about knowing they are safe and in good hands!
ACCOMMODATIONS: HOST FAMILY
Of all our camps, this one is the ideal setting to enter into the culture of the country, starting with thehospitality of the Irishfamilies, who are well known for their willingness and habit of welcoming international students. All the families have been carefully selected and the houses are modern and comfortable. We have built up excellent relationships with the families and guarantee that they will do everything possible to make the students' stay as pleasant as possible. This is a great chance to experience the warmth and friendliness of an Irish home! Children and young people will not only have passionate hosts and cosy homes at their disposal, but also peers of their own age. This will reduce homesickness and make the transition easier. There will be a choice of single, double or triple rooms, which will allow our young people to enjoy the experience with an Italian friend or companion to make them feel more comfortable.
Breakfasts and dinners will be shared with the family and packed lunches will be provided to facilitate afternoon excursions.
Because what is most important to us is to ensure anexperience of exchange, sharing and beauty. The beauty of putting oneself to the test, the beauty of being together and the beauty of unspoilt nature.
OUR WATCHWORDS
Well-being, adventure, nature and learning while having fun!
ITALY-IRLANDA FLIGHTS
Flights can be purchased through our administration and fares are confirmed at the time of the actual booking and include airport transfers.
Our proposal at a
glance
Accommodation in a host family

with continental breakfast, packed lunch and dinner 7 days a week. All families have been selected in line with the Irish Department of Education criteria which includes a criminal background check (Garda Vetted). The number of beds per family varies from 1 to 3, normally with 1 or 2 beds per room.

English schools diversified

by age and level of proficiency

Small groups

of learning

Entrance test

certificate of attendance and any qualifications obtained

Private shuttle

for school-to-family trips and vice versa with an accompanying person on the first day and places of planned activities

One Italian Group Leader

(educator, pedagogue or teacher) for every 15 students present and available 24 hours a day

WI-FI

and internet access

Programme of excursions and activities

designed with the group

Some anticipation

https://www.youtube.com/watch?v=cciXDPiiq90
What does
our poposta

include?
Family stay

1/2 weeks full boarding

Daily activities sport and adventure

---

Full day excursions

Half-day excursions

Airport Transfers

---

Local public transport

24-hour on-site assistance from Italian group leaders

Teaching materials

---

Entrance test

Certificate of attendance

Free Wi-Fi connection

---

24 hour security
Photo

Gallery
Fill in the
registration

form
Would you like more
information

?
For more information
send us a message