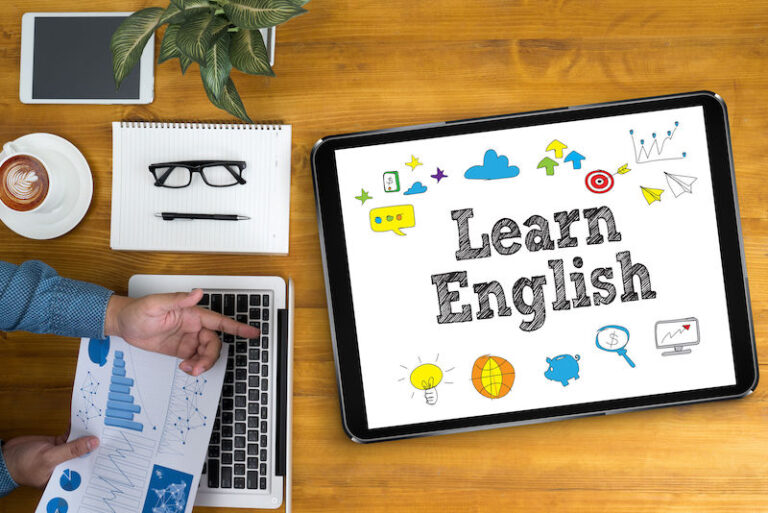 Improve your
English online

, take the level test and let's plan

your course

together.
Today is the day to prepare for your challenges of tomorrow and boost your future!
In the context of professional, cutting-edge learning that sets us apart, we have organised online English training that can be tailored to the individual needs of each of you.
Lessons are streamed live
Platforms used: Zoom, Skype, Teams.
The lessons can be organized in small groups or individually, we will build together the goal to be achieved and start a path in the Online mode, which we all learned to use in the famous 2020.
The teachers are Celta certified.
We also have the opportunity to offer online courses in direct connection with foreign schools (Malta, London, Dublin), so you can benefit from the possibility of taking a personalised course organised directly by the most popular international schools, without moving from home.
Find out your level of English and choose the course that's right for you
For more information
send us a message