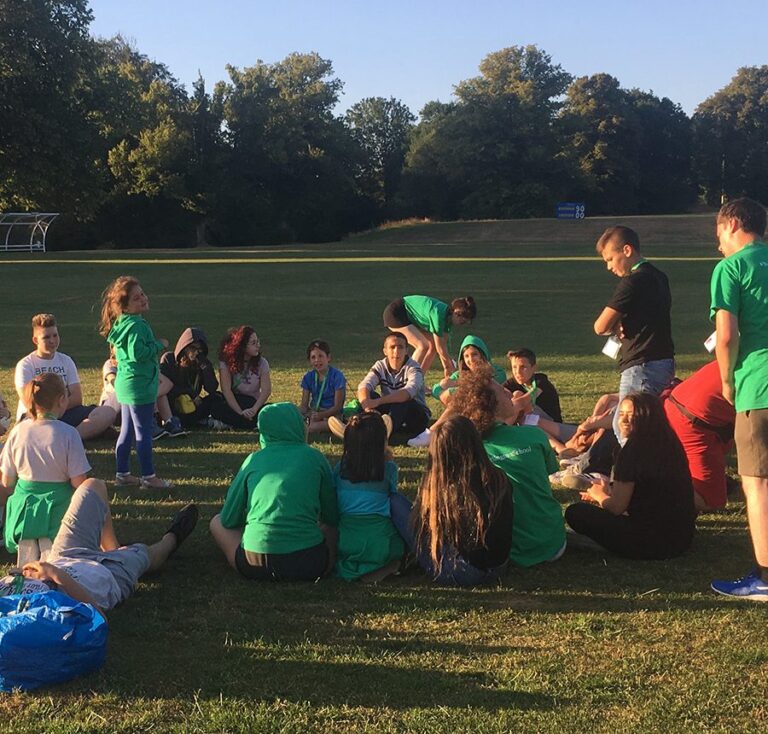 STUDY HOLIDAY "SUMMER CAMP", DISCOVER THE
JOURNEY

,

IMPROVE YOUR ENGLISH

AND

CULTIVATE NEW RELATIONSHIPS

.
"A magical encounter between historical cultural riches, specially designed project work and unique experiences will make you live a wonderful holiday, surrounded by a stimulating and comfortable environment."
Group study holidays, whether in a college or with a host family, are ideal for boys and girls, even on their first experience, and are designed to be welcoming, familiar and safe.
The selected COLLEGE establishments are rich in culture and leisure activities where you can enjoy your holiday in a stimulating and comfortable environment. Our 24-hour presence during the summer camp ensures that every detail is taken care of, from meals to learning.
The HOST FAMILIES are chosen from those proposed by the colleges and each home is visited by us beforehand. We make sure that all participants receive awarm welcome, are accompanied by other young people and that the host family is prepared to meet the needs of the young guest and informed about their habits.
Living together with the group, we observe progress on a daily basis and intervene promptly to improve the experience, moving the child to a more appropriate class if the language level or internal dynamics are not appropriate.
During the summer camp, we take care of any unpleasantness in accordance with the wishes of the parents.
TRAVELLING WITH US IS AN EXPERIENCE OF LANGUAGE AND INDIVIDUAL GROWTH.
Learning English while having fun and improving interpersonal skills are the central objectives of our individual and group study stays.
The Summer Camps in Italy are an alternative to the classic study-stay abroad, offering interactive English lessons, mostly held outdoors, which allow for maximum linguistic effectiveness thanks to the presence of qualified Celta and Delta mother-tongue teachers and staff. Sports activities (sailing, canoeing, kayaking, climbing, scouting tennis, zumba, volleyball) and recreational activities (theatre, music, role play) are divided by age group, under the guidance of native speakers (one tutor for every 7/10 students of the same language level) in order to guarantee a "full time English Learning EXPERIENCE".
Summer Camps abroad are much more than a language experience, they are an educational opportunity to arouse curiosity and passion for a language and culture different from one's own.
Relationships and well-being are the strength of the Language Junction project.
With care, attention and 24-hour availability, we convey to families the knowledge that they are entrusting their children in safe hands.
With enthusiasm and flexibility, we provide the students with an experience that raises their language level and makes them realise that English is the key to discovering worlds, people and opportunities.
The teaching, divided by age group and level of language knowledge, is given in small groups and aims to facilitate comprehension and encourage conversation. The study includes 6 hours of interactive teaching per day, for a total of 30 hours per week. The use of the foreign language at any time of the day makes learning easier and more natural.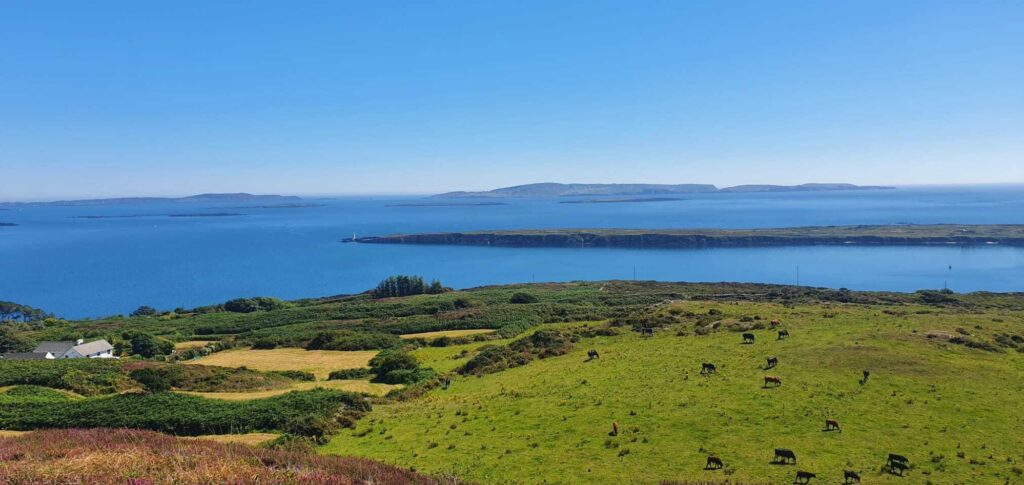 Schull
23/07 - 29/07 *One week
16/07 - 29/07 *Two weeks
9-17
Find out more

Before you leave
Relationship and enthusiasm.
Each study trip is preceded by a personal meeting with the child and his/her family of origin. This is an important opportunity to pass on emotions and information, fears and concerns. During our TeaParty, parents talk about their child, creating a direct relationship with us, which allows us to better evaluate the group or house in which to place the child.
The journey
Reliability and flexibility.
Children, teenagers and young adults are never alone on our trips abroad. We accompany them during the flight and ensure that they are comfortable in their accommodation, remaining available 24 hours a day throughout their stay. We have developed flexible solutions that allow us to solve unexpected problems, moving the child to a new family if necessary.
Living abroad
Security and selection.
Each college, host family, English teacher and activity leader is highly qualified and selected directly by us. We know the school building, the host family's home and the neighbourhood, because we have lived there with our children. We make sure that the neighbourhood in which the college or house is located has meeting and recreational facilities (cinema, library etc.) and a high level of safety and liveability.
The children and young people who travel with us deserve the attention we give our own children, which is why we stay in accommodation close to the college throughout their stay. This presence guarantees security for the families and has a positive effect on the children, who are encouraged to experience their study holiday as a path to autonomy and emancipation.
Study English
Seriusness and learning.
Teaching quality, seriousness and hospitality are decisive in the selection of schools, which are always located in central and safe neighbourhoods. The international classes always take into account the level of the individual students. The teachers are native speakers or bilingual, highly qualified in teaching English to foreign students and always up-to-date on the latest teaching techniques.
Study in Safety
Health and travel.
Since summer 2020, due to the COVID emergency, we have started to organise English Summer Camps and language courses for transversal skills and Orientation (Ex ASL) in Italian regions of renowned cultural and professional interest, also committing ourselves to support Italian accommodation facilities. The experience of the previous editions, in which we successfully organised two-week Summer Camps at Lake Iseo and in Sicily with entirely native-speaking teaching staff, has been extremely positive. We offer students the opportunity to deepen their English on site, through interactive outdoor learning activities.