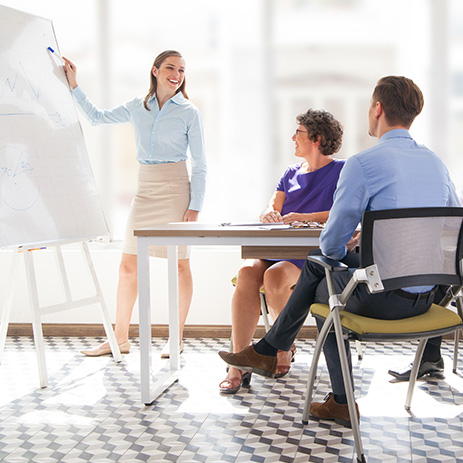 We improve your company's English,
optimising your time, skills and abilities

.
Investing in an English course for companies and their employees is essential to enhance individual skills, but it also brings enormous benefit to business needs.
Your staff's resources can be optimized with corporate language training defined around goals and needs.
In our English courses for companies, with a maximum of 6 participants, we study the most effective formula to achieve the best results in the shortest time.
The corporate course programme starts with an analysis of the participants' language skills and professional backgrounds and leads to a stimulating and exciting learning path based on shared interests and goals.
We engage participants in work simulations in English, such as business negotiations, business meetings, presentation of company products, highlighting and sharing improvements.
WE ALSO OFFER THE POSSIBILITY OF COMBINING AN ENGLISH COURSE ABROAD, TAILORED TO YOUR NEEDS.
For more information
send us a message

Improving English
with flexible proposals
check the language level.
we identify professional goals.
we assess the time available.
We analyse needs
with professionalism
Legal English.
Financial English.
Business English.
English for marketing and communication.
English for human resources.
English Fashion&Design.
Achieving a goal
with enthusiasm
Presentations & Public Speaking: preparing and conducting short presentations, public speaking in a clear, concise and effective manner.
Meetings& Negotiations: taking an active part in meetings.
Telephoning & Teleconferencing: improving comprehension and making conversation smoother.
Business Writing: improving the writing of emails and reports with stylistically appropriate language.
Social English & Business Issues: interacting in informal situations, discussing current topics.
We verify and share results
Continuous monitoring.
Simulations of negotiations, meetings and product presentations.
Report on progress and objectives achieved.