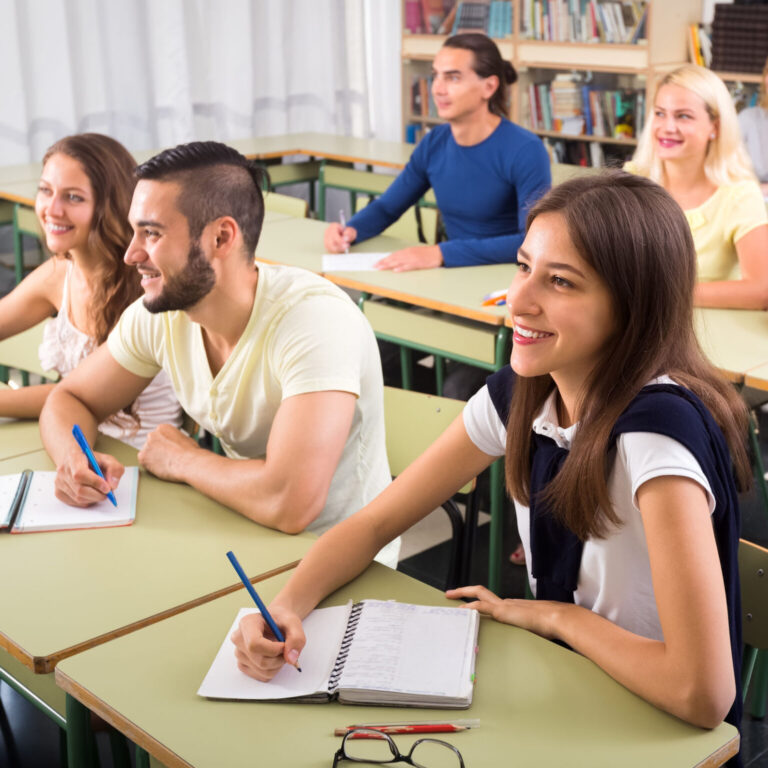 Language Junction, through this formative orientation pathway, aims above all to help students choose their own direction in a period that offers few certainties, guiding them to elaborate decisions in a flexible context, stimulating their research, creating situations that reflect their interests, their potential and their desires.
We have created an effective training proposal specifically for DAD that gives everyone the tools to study English, work on orientation and social interaction - even if at a distance. The methodology applied includes individual interviews, exploration of interests/difficulties in order to build a tailor-made course with a view to constant interaction with others through role playing/games in an interactive entertainment scenario.
Teaching English with the student/adolescent in mind has always been Language Junction's prerogative, we like to offer defined objectives that deliver rewarding and concrete results.
Building English courses for high schools together
Our English courses for schools aim to provide tangible and immediately applicable language tools. Language Junction has designed a training course that can be adapted to all school courses and can also be tailored to a specific subject, in order to improve the knowledge and use of the English language, which is fundamental for the development of any study and/or professional path.
English courses for PCTO schools (Ex Alternanza Scuola Lavoro)
The route has the following objectives:
supplement to the Institute's language training offer, aimed at achieving level B1 to C2/Cambridge certification.
The levels obtained are recognised by the Ministry of Education:
orientation programme with seminars and workshops with the participation of managers and representatives of the world of work;
acquisition of credits in the three-year course (90 hours in the three-year high school course, 150 hours in technical institutes and 180 hours in vocational institutes).
Entrytest to identify the initial level, followed by periodic tests to monitor progress throughout the year.
The cross-curricular pathway is divided into 5 modules, all of which are run by mother-tongue teachers and teaching staff.
For more information
send us a message