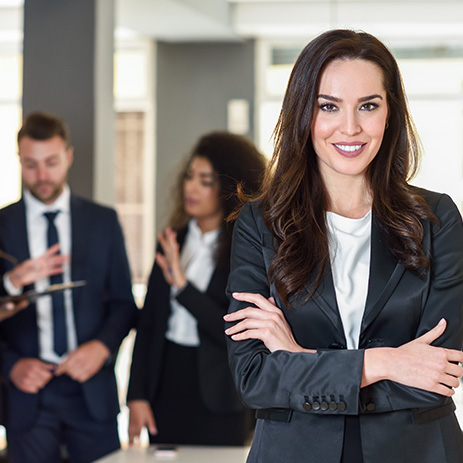 A
stimulating and engaging

English course for adults, based on your interests and

immediately workable

.
For every manager, professional, executive we offer an effective solution that will quickly improve your level of Business English.
Our aim is to improve your English and increase your skills by making you autonomous in successfully conducting short presentations, taking part in meetings and gatherings, interacting in informal situations, discussing current topics and facing and coping with job interviews.
We always start with your objective and, after checking your starting point, we define with you the objectives and the path that will lead to the best result. We propose a language course for adults that is individual, flexible and adapted to the client's time and needs .
The educational objectives, agreed with the teacher at the beginning of the course, are organized in a didactic program that includes:
language and conversation training;
insights into economic, social and financial events;
vocabulary building;
improvement of written English;
Reflection, revision and simulation of learned content.
Course frequency and time slot are determined by the company and/or professional and can range from one and a half to three hours per week, or full immersion meetings of four hours in the case of specific, short-term needs.
The topics covered are stimulating and engaging, because they are based on the interests expressed during the definition of the objectives, and the tools provided are immediately implementable in everyday work.
WE ALSO OFFER THE POSSIBILITY OF COMBINING AN ENGLISH COURSE ABROAD, AIMED AT EVERY NEED.
For more information
send us a message

Improving English
with flexible proposals
check the language level.
we identify professional goals.
we assess the time available.
We analyse needs
with professionalism
Legal English.
Financial English.
Business English.
English for marketing and communication.
English for human resources.
English Fashion&Design.
Achieving a goal
with enthusiasm
Presentations & Public Speaking: preparing and conducting short presentations, public speaking in a clear, concise and effective manner.
Meetings& Negotiations: taking an active part in meetings.
Telephoning & Teleconferencing: improving comprehension and making conversation smoother.
Business Writing: improving the writing of emails and reports with stylistically appropriate language.
Social English & Business Issues: interacting in informal situations, discussing current topics.
We verify and share results
Continuous monitoring.
Simulations of negotiations, meetings and product presentations.
Report on progress and objectives achieved.